---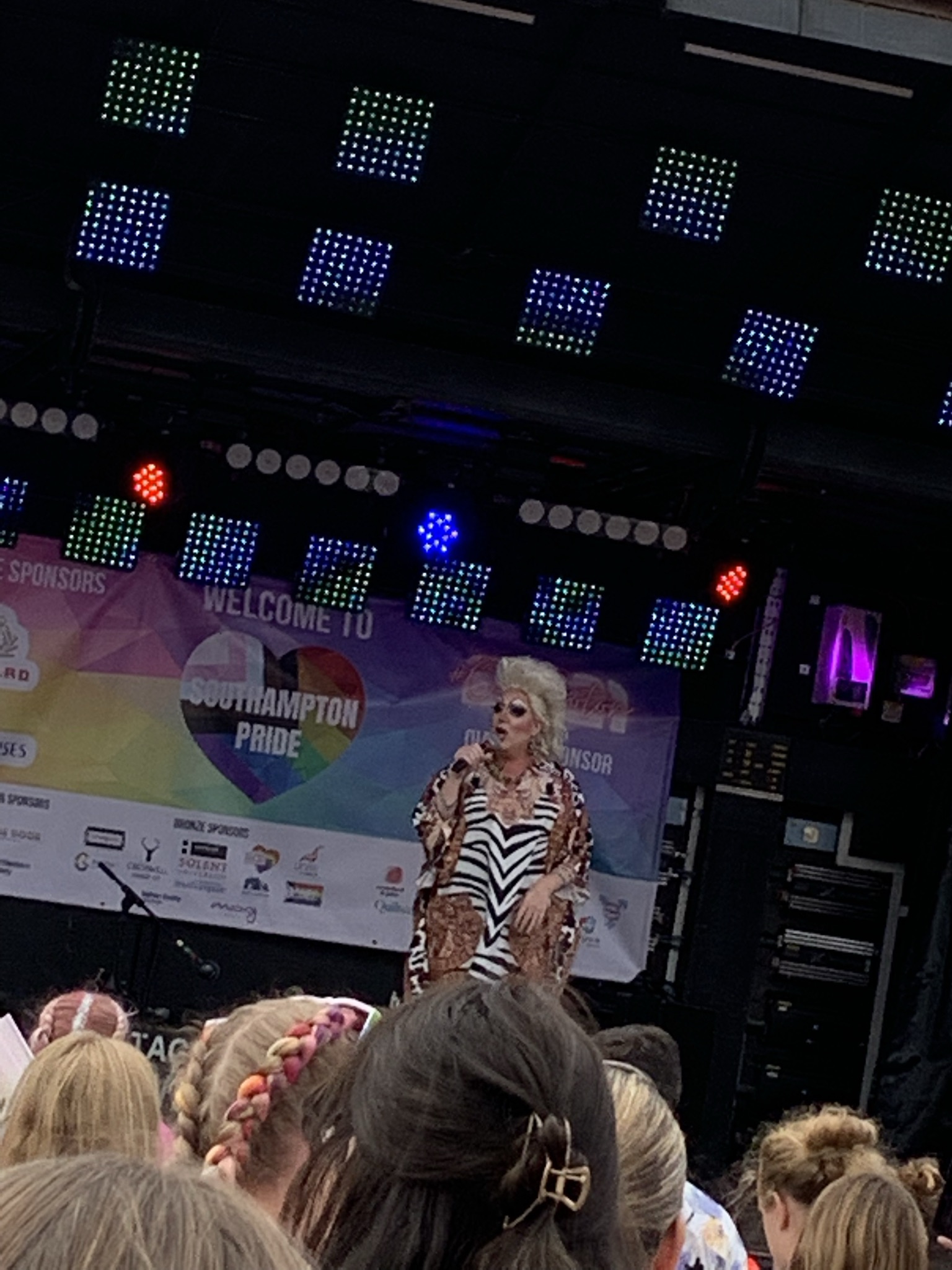 blog 3- My first experience at southampton pride
10th may, 2022 posted by hannah
it was coming up to a year aka 1st june 2021, since coming to terms that i am gay and trans, and having been apart of the LGBTQA+ community for many months now, plus being apart of an LGBTQA+ support group called breakout youth (you can check them out here), I decided, I would book that weekend off from work and spend the weekend in southampton.
skip ahead a few weeks to the 14th june 2021, tuned in to boris, to hear 'freedom day' aka 21st june 2021, the day most restriction would be lifted getting delayed by 4 weeks, which got me worried that southampton pride would get cancelled, luckly a month later 'freedom day' came.
skip another month and now finally in august and a week to go before southampton pride, i get my nails done, and then comes the friday i had off, gets on the train and then finally make it into southampton. find my guest house i'm staying at (i must say it was really clean, great value for money at just £29 a night so around £59 for 2 nights plsu breakfast included which is an added bonus, even gets updgraded for free to an on suite single room)
now fast foward to the day of southampton pride, met up with some friends I made when I joined breakoutyouth. we all decided to meet up for the march at 10:30 am, which starts at queens park then made it way to finish at gidhill square. where southampton pride takes place. We all handed the flags/banners we were holding back and then headed to the main event. speand an hour or so with a fellow LGBTQA+ friend and his mum, went and had a look around and got to meet a staff member from breakoutyouth in person for the first time that i've only seen on zoom meetings, since all sessions were over zoom, due to covid.
my friend couldnt stay the whole day, so most of it i was on my own, but it was still amazing, there was loads of really great acts on the main stage, while having even more great acts on another stage, even though i didnt go and watch them. many of the acts included, Dolly Parton and lady gaga tribute act's, drag queens even had a drag queen who was using BSL (british sign language) for those who are hard of hearing and had stands which were heigher up so people in wheelchairs and mobility skooters could watch witghout people being in the way, which is really cool as it shows that they support inclusivity and Acceptance for everyone encluding people with diability.
I really enjoyed it and my weekend in southampton that much(even though i did spend £300), that I have decided I will be attending again this year and the next until I am no longer able to.
southampton pride. august 2021
---
My Latest Blogs